Learn to Sing Jazz
2018 Summer Schedule. The 90-minute lecture/demonstration, 'Introduction to Singing Jazz Standards' and the full weekend workshop, Jazz Singing Clinic — Course 1: Fundamentals, will be offered in the New York City and southern Ontario areas this summer. Contact ws AT wildculture.com for schedule information or to register.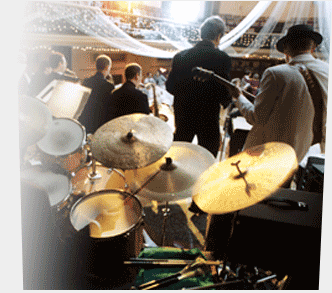 Whitney Smith's Jazz Singing Clinic — Level I: Jazz Singing Fundamentals
This course focuses on what is required to be able to play with jazz musicians in jam sessions. Curriculum includes how jazz singing differs from other styles of singing; how to find your best key for a particular song, how to transpose and write your own lead sheets in order to create your own 'book' of tunes; learning basic rhythmic idioms used in jazz vocals; how to relate, and achieve comfort, with your musicians and an audience.
Levels II & III: Recording & Live ShowcaseFollow-up programs to the Level I fundamentals course include private lessons geared toward recording a 3-song demo. Showcases are held in a Toronto jazz club and feature four course graduates performing an evening of standards with the Whitney Smith Quartet.
Gift certificates are available for all programs.
What Graduates Say
Whitney really opened my eyes to what it takes to be a singer . . . how to communicate and give direction to musicians, how to arrange songs and how to bring out the best in ourselves. Whitney is a musician with outstanding talent, contacts and a wonderful entrepreneurial spirit. In short, it was genius. What fun! — Karen Pellatt, Montreal
I'm so impressed by the clarity of the teaching, the condensation of information, the openness of conversation, and the way we were pushed and encouraged. — Marta Grecchi, New York

I've taken singing classes and workshops before but what sets this workshop apart from the others is that Whitney's goal is to get his students out of the classroom setting and on to the stage! Within two months of my first meeting with Whitney I participated in my first jam session, something that before had seemed nearly impossible. This program gave me the information, the resources, and the encouragement I needed to get up and sing. What an incredible journey! — Jen Sagar, Toronto
This course was great . . . presented to us in a very relaxed, entertaining and interesting way . . . an exciting way to overcome the fear of singing and to start practicing." — Svetlana Rogachershay, New York


Whitney's Jazz Singing Clinic has begun the process of sending many of my fears and anxieties out of this solar system. As well, it has created a more solid base for my new relationship with jazz and the process of singing and learning. — Jennifer Evans, Toronto
Having come from the world of opera, I wasn't sure what to expect from jazz and jazz singing. With his many talents as musician, songwriter, producer and band leader, Whitney has been a real inspiration and has helped me make the transition fun and exciting. — Sepideh Eslahjou, Toronto
Contact us by email to register or ask a question, or to discuss whether the Jazz Singing Clinic suits your needs, call From Canada or the US: 1-608-268-6286. 647-823-1233 (What's App).